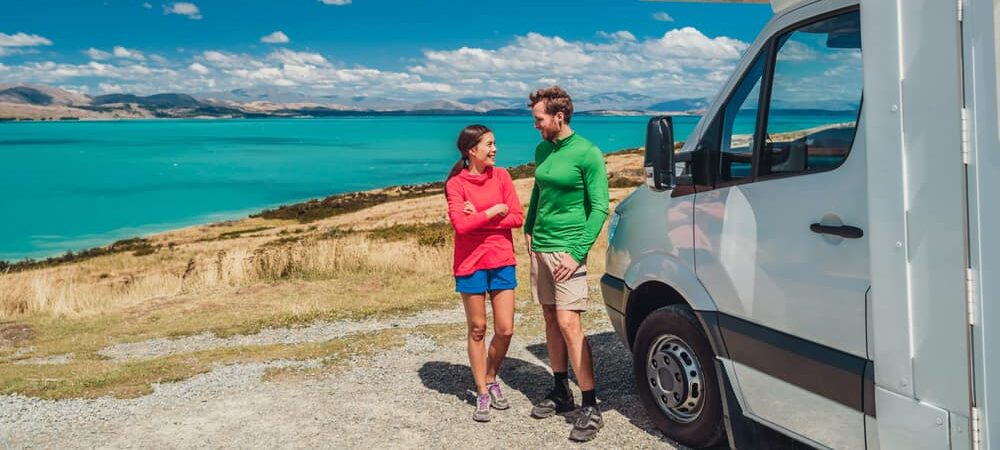 RV insurance in Fort Saskatchewan: Do you need it?
RV insurance in Fort Saskatchewan:
If you drive your recreational vehicle independently, the short answer is yes – you need insurance coverage. Like auto insurance, you'll need a minimum amount for RV insurance in Fork Saskatchewan and some home insurance if you live in your motorhome. Also called travel trailer insurance, there are different types of policies designed to protect:
RVs
Motorhomes
Conversion bus
Fifth-wheels
Truck-mounted campers
Pop-up campers
Stationary travel trailers
Park model travel trailers
What are the different types of RV insurance policies?
Depending on your lifestyle and situation, you have different types of RV insurance policies in Fort Saskatchewan to choose from, including:
Temporary RV insurance typically covers you for up to one month in a policy and is ideal if you're borrowing a family or friend's RV or motorhome.
Seasonal RV insurance – This is a popular policy for RV owners in Fort Saskatchewan who use their vehicle for the summer months only.
Live-in RV insurance in Fort Saskatchewan – If your RV or motorhome is your primary residence, you need a live-in insurance policy.
What am I covered for under my RV insurance policy?
The standard policy of RV insurance includes:
Third-party liability – This protects you from financial and legal liability against personal injury and damage to other people's property.
Collision and comprehensive coverage – Provides coverage for damages caused by a collision with another vehicle, fire, vandalism, and more. 
Your coverage limits vary depending on the insurance provider and the type and age of your trailer. You can add other optional RV coverage to your policy, including (but not limited to):
Roadside assistance
Campsite liability when your RV is parked in a trailer park or campsite
Accessories endorsement for any items attached to your RV
Personal belongings coverage 
Total loss replacement for new RVs
Emergency expenses in case of an unexpected breakdown
How much does RV insurance cost?
Fort Saskatchewan RV insurance premiums depend on several factors. Much like car insurance, your insurance provider looks at:
The specific make, model, and year of the trailer
The class of your motorhome (A, B, or C)
How often do you use your RV or motorhome
Where do you store your RV or motorhome
Your past claims, if any
How can I reduce the cost of RV insurance in Fort Saskatchewan?
In general, there are ways to save on insurance. When shopping around, take a look at what the insurance provider has to offer:
Bundling insurance – Combining your RV insurance with your car, home, and other types of insurance with one provider can save you money on all of your policies. 
Discounts – Take advantage of alumni and corporate group rates, discounts for having a security device on your RV, and more.
Shopping around – Working with a broker with a network of insurance providers will ensure you get the right amount of coverage for your specific situation at a fair premium.
Comments are closed.